Spacebooger has still declared us to be in the hiatus fortnight for Friday Night Fights, but that doesn't mean we can't get a little proper brawling in before the weekend, right? Sure, we had some trouble with not being able to get any actual violence in last week, but I got that solved — we're going with something from January 2008's The Goon #20 by Eric Powell. It's the roughenest, toughenest, rootinest, tootinest scrap-happy comic there is, so I'm sure there's gotta be something terrifically brutal in here.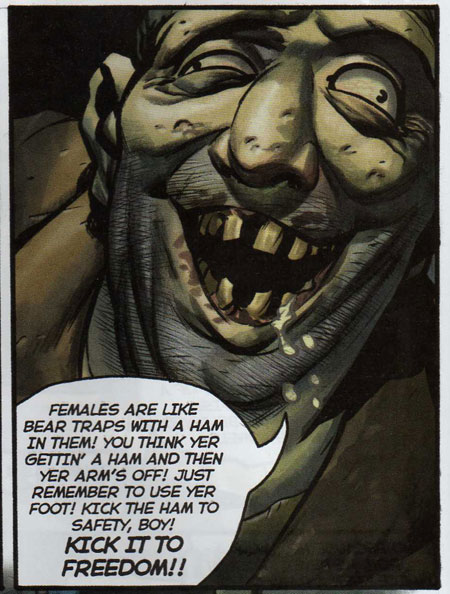 Wha?
No, wait, I mean, wha?
Alright, that did severe violence to my brain. That counts, doesn't it?
Y'all have a merry weekend, despite the lack of fisticuffs.
Dangit, now I want a ham sandwich…