Hey, it's the Friday before the Fourth of July! You know what that means? Yeah, it's time for WILDLY PATRIOTIC FRIDAY NIGHT FIGHTS!
Now we could go with a superhero wearing red, white, and blue, but we're gonna go with someone else instead — and it's gonna be someone participating in the Great American Pastime — kicking Nazi butt! From July 1962's Our Army at War #120 by Robert Kanigher and Joe Kubert, here's Easy Company's Bulldozer singlehandedly blasting through a Nazi machine gun nest: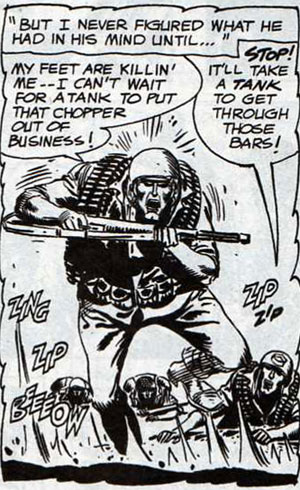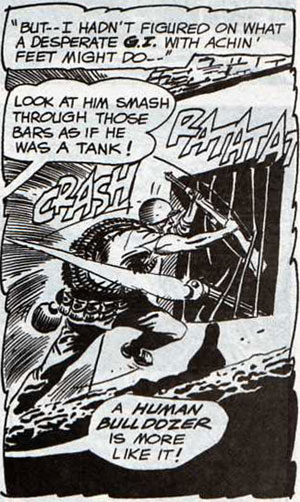 Yeeeeaaaah! USA! USA! USA! Whooooo!
Merry pre-Fourth to youse guys, and careful with them firecrackers!