Oh, sweet mercy! It's finally September! It doesn't mean autumn is here, but maybe, maybe it means we've got a chance of finally escaping from this endlessly long, endlessly hot, and endlessly dry summer. And that alone is worth celebrating with a little… FRIDAY NIGHT FIGHTS!
Tonight, we're going with November 1990's Silver Surfer #43, by Jim Starlin, Ron Marz, Ron Lim, and Keith Williams, as the Sentinel of the Spaceways unleashes some whupass on a bunch of pesky robots.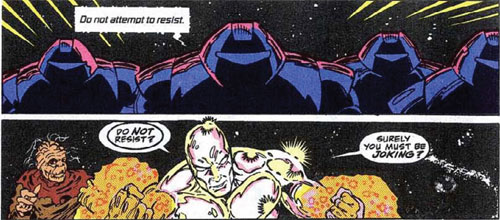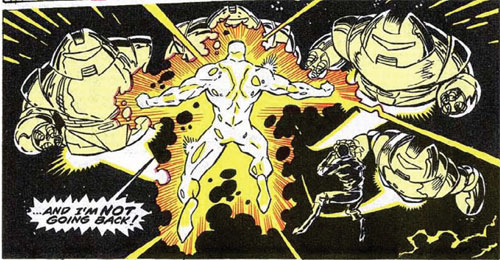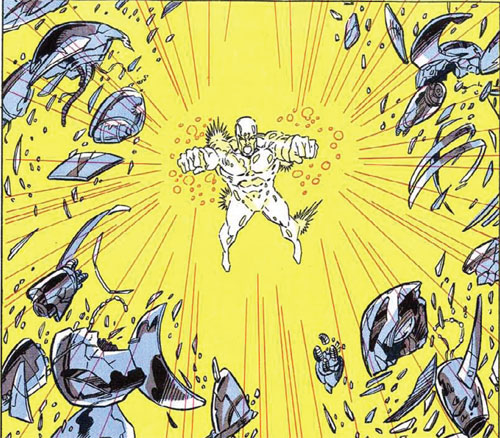 Mmmm, silver, so nice and cool. I feel cooler already! Thanks, Silver Surfer!