Alright, people, I ain't got time to mess around, so let's jump right into this. It's time for… FRIDAY NIGHT FIGHTS!
Tonight's battle comes to us from January 2008's The Goon #20 by Eric Powell, as the Goon and Franky have to deal with a mid-air attack by a couple of harpies.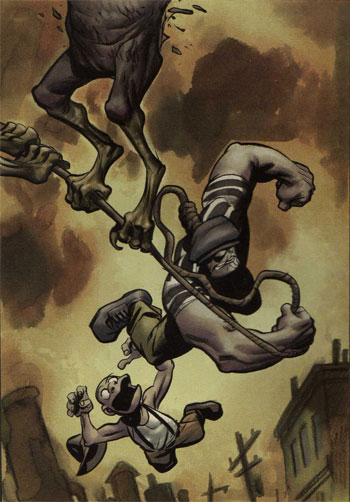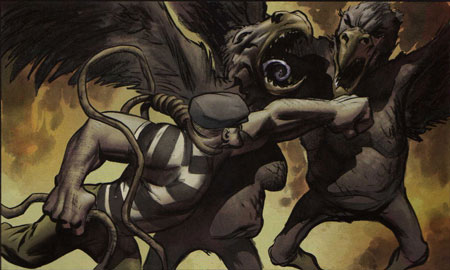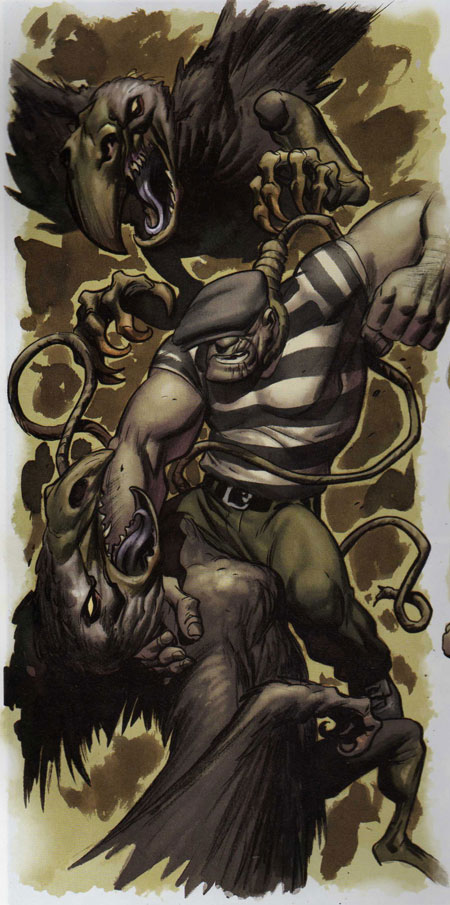 That oughtta do it for tonight. Now get out there and have an awesome weekend — I'll see youse mugs back here on Monday.