Well, it's the last weekend of June, and we all know what that means. It means July is almost here. And it's going to start getting even hotter and more miserable. But we'll have to take whatever meager comfort we can get from the weekend and, of course, from… FRIDAY NIGHT FIGHTS!
Tonight's battle comes to us from January 2013's Avengers Academy #39 by Christos Gage, Tom Grummett, and Cory Hamscher. In the final issue of the series, Veil is left on the outside, the only member of the team to completely lose her powers. So she goes back to high school. And everyone knows how much high school sucks, right?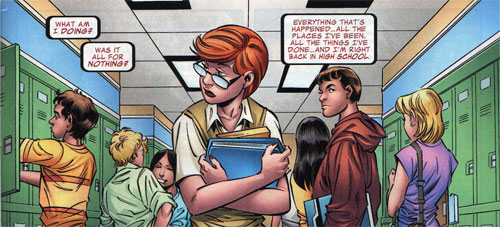 Those are what we call "Prepare for an Asskickin'" eyes.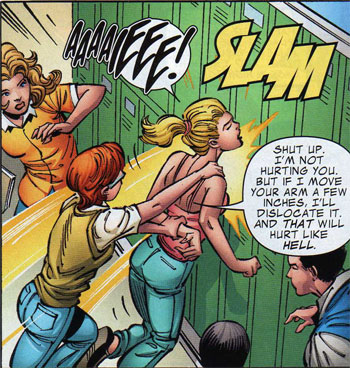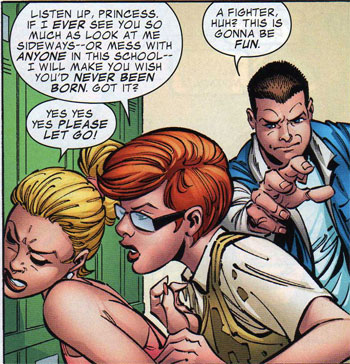 Yeah, the great thing about being a superhero has got to be getting a crash course on how to beat the crap out of everyone in the world.
Y'all have a great weekend — stay cool while you can…