Awright, let's do this — it's Friday, we're all ready for the weekend, and the only way to get things started is with a little random comic-book violence! It's time again for… FRIDAY NIGHT FIGHTS!
Tonight's battle comes to us from September 2010's Marvel Adventures: Super Heroes #4 by Paul Tobin, Ronan Cliquet, and Amilton Santos. Kraven the Hunter has been working as a mercenary bounty hunter, which means he's mostly been keeping the Avengers from capturing Deadpool while endangering innocent civilians. Once the team finally has the Merc with a Mouth in custody, it's time for Captain America to deal with Kraven.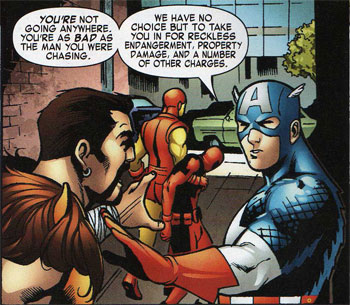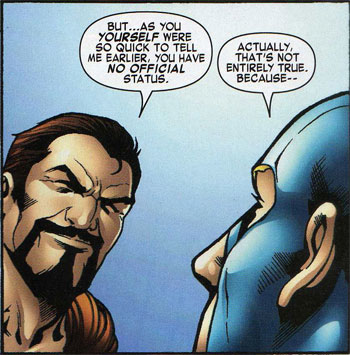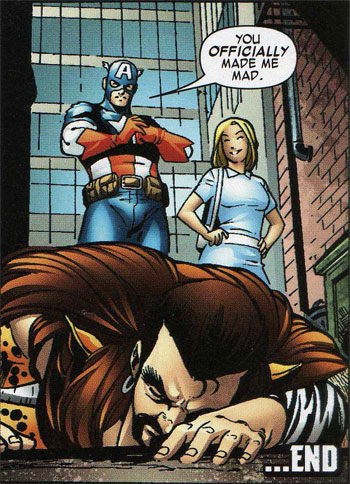 That's all we got for this week. See you mugs back here on Monday morning.