If it's Friday, and if it's approximately evening, that's enough for me to declare it to be time for… FRIDAY NIGHT FIGHTS! And if it's October, that means I've got some nice monster-themed fights to share with you, too.
Tonight's battle comes to us from February 1984's Swamp Thing #21 by Alan Moore, Stephen Bissette, and John Totleben. The classic tale "The Anatomy Lesson" revamped the Swamp Thing's backstory and served up a frightful buffet of creepiness and terror, as the venal General Sunderland suffers an unpleasant encounter with an angry plant monster.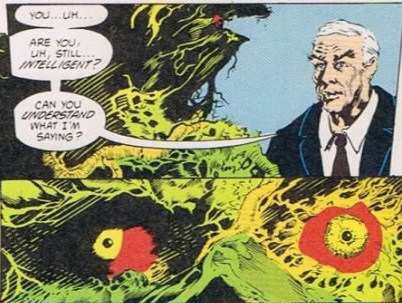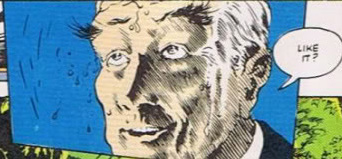 Yeah, General, that is probably not the best choice of words to offer to an infuriated monster that's just had his worldview flipped over on him.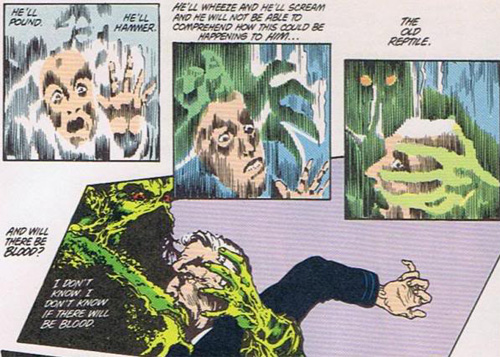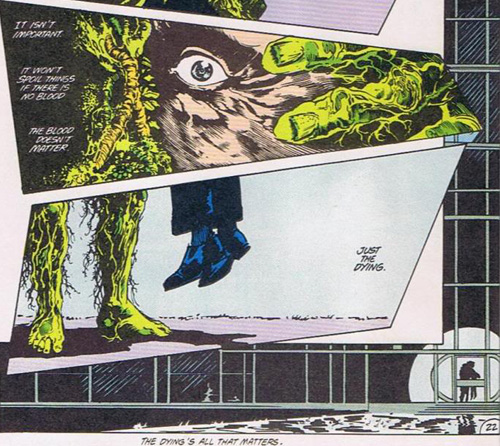 Important lesson: Don't shoot plant monsters in the head and expect that to kill them. Also, don't leave important research papers around for swamp monsters to read. Come to think of it, if you have a swamp monster in the building, don't hang around and wait for him to get angry about something.