Baby, it's mid-October, it's the weekend, and we need some comic-book violence to get things started right. Break into your secret stash of Halloween candy, children, 'cause it's time for… FRIDAY NIGHT FIGHTS!
Tonight's battle comes to us from October 2010's Hellboy/Beasts of Burden: Sacrifice by Evan Dorkin, Mike Mignola, and Jill Thompson, as Hellboy, with ample encouragement from the monster-fighting pets of Burden Hill, goes to town on a monstrous golem!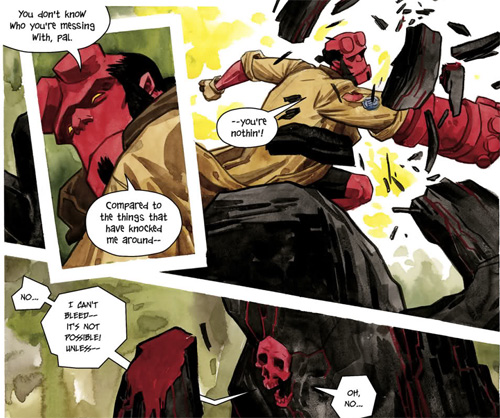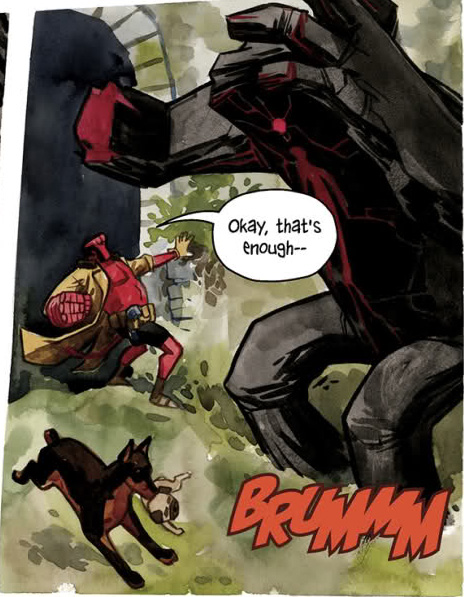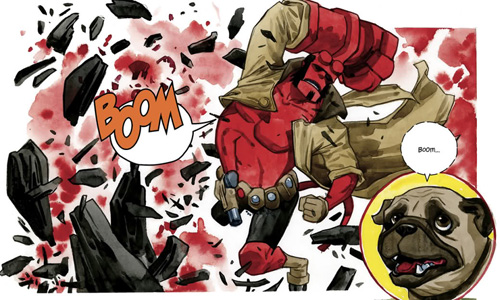 Boom indeed!
That should do it for us for this week. I'll see y'all back here on Monday.