Well, the weekend's here. It's about time, too. It's been a rough few weeks, and we got more rough weeks ahead, and I'm really feeling the need for random comic violence. So let's just jump straight into things with… FRIDAY NIGHT FIGHTS!
Tonight's battle comes to us from March 1980's Batman #321 by the dream team of Len Wein, Walter Simonson, and Dick Giordano. The Joker is up to a lot of his usual shenanigans — capturing Gotham citizens, tying them up, threatening them with death, making unfunny jokes — but all the unfunny gets even unfunnier when one of his henchmen forgets to laugh at the boss's punch lines…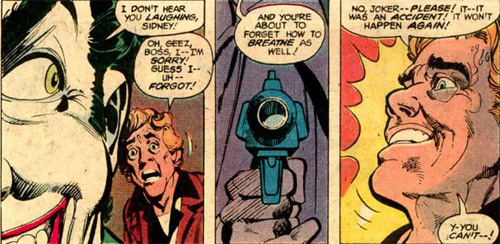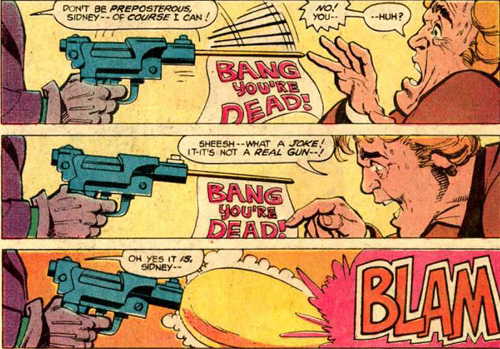 Ahh, the old flag gun gag! The classics never go out of style!