Okay, it's the first new post and the first Friday Night Fights of 2014. Yay, I think?
Tonight's battle comes to us from September 1989's Captain America #357 by Mark Gruenwald, Kieron Dwyer, and Al Milgrom. Diamondback was Cap's girlfriend at the time, and was investigating a case when she ran into a bunch of supervillains…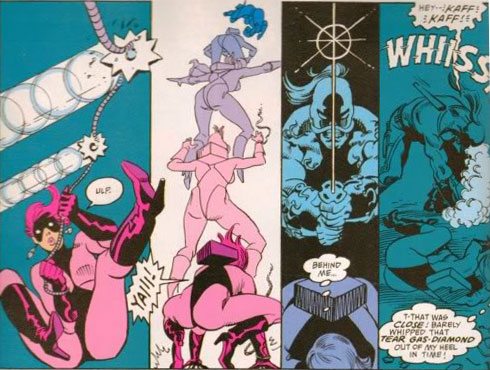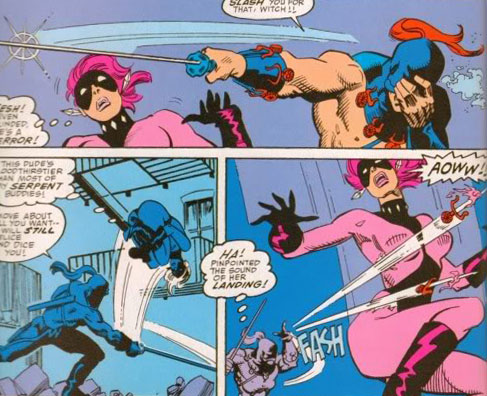 Zut Allors! Batroc, you are such zee gentlemain! But your foot is such zee malfaiteur!