Captain America and the Mighty Avengers #2
While the Mighty Avengers stomp on a gang of high-tech roller-bladers called the Fast Five, the newly villainous Captain America is plotting with the equally villainous Tony Stark to wipe out all the heroes. And the newly villainous businessman Luke Cage announces he's just sold the Mighty Avengers, which gets him in trouble with the rest of the team and his wife. Luckily, the ever-savvy She-Hulk, the team's lawyer, has a surprise for Luke — but he and Captain America have an even bigger surprise waiting in the wings…
Verdict: Thumbs up. I'm not entirely sold on the Axis morality-switching, but the story seems just fine. I've got some doubts about the art, particularly in the way that the Blue Marvel is looking whiter and whiter in almost every panel.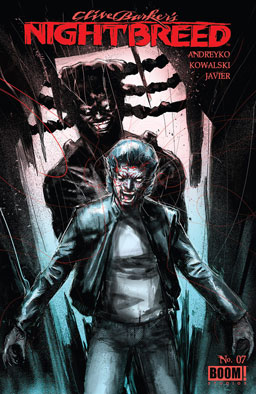 Clive Barker's Nightbreed #7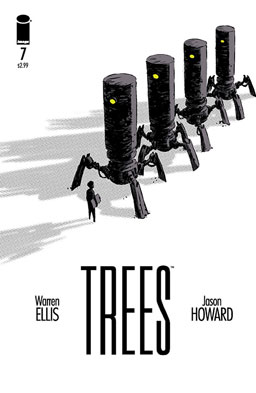 Trees #7
Colder: The Bad Seed #2
Okay, it looks like I just don't have the patience to dig through the convolutions of the plots in these three comics. It's not that I disliked them at all — they were all pretty good — but there's lots of twisty-plot things and side-stories and such-and-all going on, and I'm too lazy to mess with 'em right now.
Today's Cool Links: