I've been treated to a very rare day off, so I got a slight head-start on the weekend. But lemme help y'all get caught up with some wonderful comic book violence. It's time for… FRIDAY NIGHT FIGHTS!
Tonight's battle isn't the bloodiest or most savage, but it still gives me a lot of joy. From August 2009's Tiny Titans #17 by Art Baltazar and Franco Aureliani, here's the funny cartoon version of the Battle for the Cowl!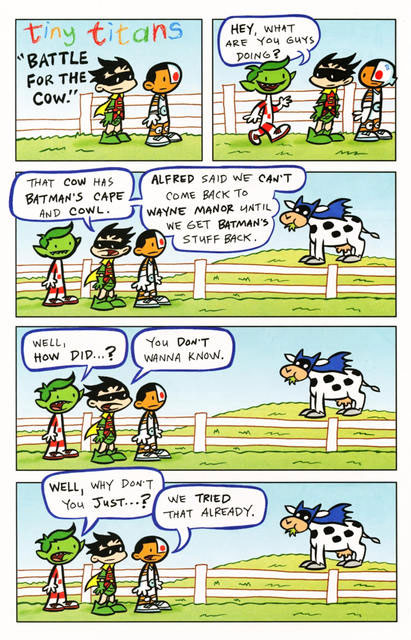 That'll do it for me. Y'all enjoy the rest of your weekend, and I'll see y'all back here on Monday.