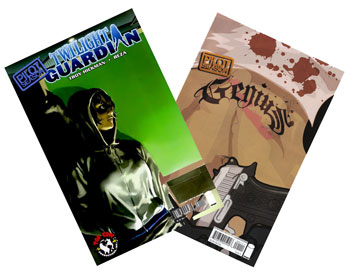 If ya ain't heard the news yet, Top Cow has announced the winners of their second annual Pilot Season event — they're Troy Hickman and Reza's "Twilight Guardian" and Mark Bernardin, Adam Freeman, and Afua Richardson's "Genius." Both titles are going to get their own ongoing series sometime next year.
I previously reviewed both "Twilight Guardian" and "Genius" — both of them got thumbs-ups, and I'm very eagerly awaiting both of the ongoing series next year.
'Gratz to the winnahs!
Comments off