Oh, hey, it's Friday and that means we're gonna get right into FRIDAY NIGHT FIGHTS!
Tonight's battle definitely goes big time — from February 2011's Avengers Academy #7 by Christos Gage, Mike McKone, Dave Meikis, and Scott Hanna, here's Giant-Man vs. the Absorbing Man!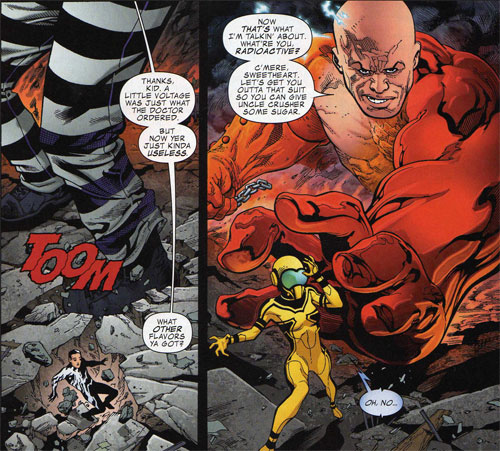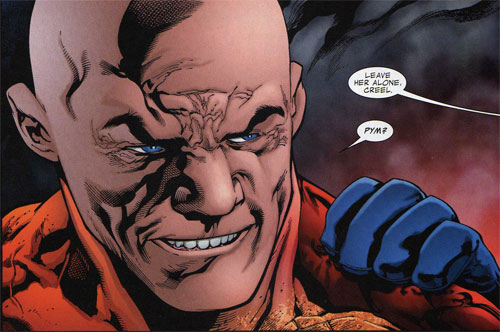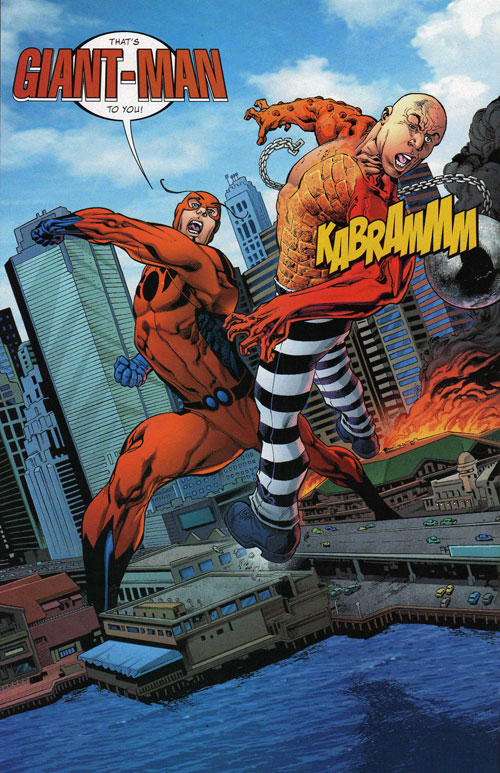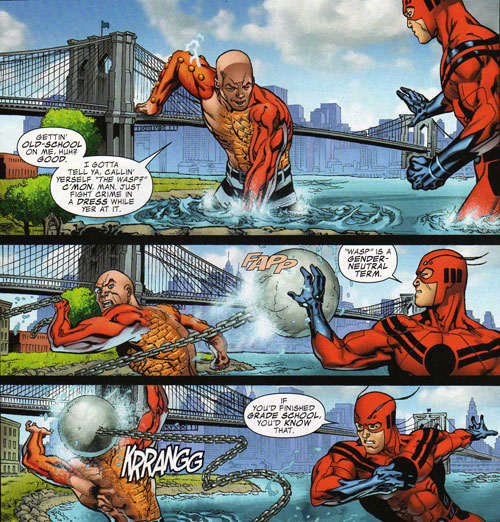 Man, look at Hank Pym — cleaning Crusher Creel's clock and bonking him in the face with his own wrecking ball? Those Pym particles are somethin' else!