Well, it's been another rough week. We've been abused by bosses, abused by coworkers, abused by customers, and it's way past time for the weekend to get started and give us a chance to forget that abuse for another couple of days. So let's get things started with… FRIDAY NIGHT FIGHTS!
Tonight's battle is a short one — just a little gag strip from August 1982's What If? #34 by Joe Albelo and Al Milgrom. What do you get when you move NYC's mean streets to Asgard?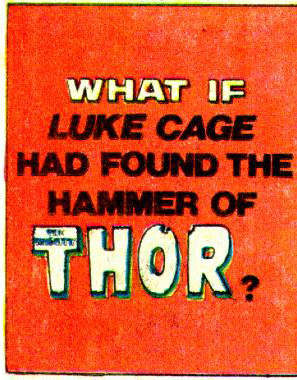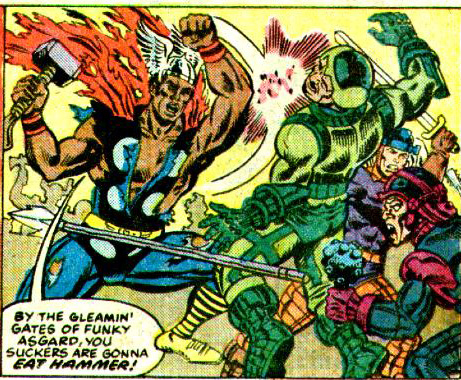 Hey, Idris Elba worked as a Norse god — so why can't we get a good Luke Cage movie already?