Friends and neighbors, it is my sincere wish that all of y'all will get to enjoy a nice long Memorial Day weekend. I know not everyone gets Monday off — and if you're one of them that don't, I hope you at least enjoy a not too stressful Monday. But it is definitely the weekend now, and that means it's time for… FRIDAY NIGHT FIGHTS!
Tonight's brawl comes to us from April 1977's Iron Fist #12 by Chris Claremont, John Byrne, Dan Adkins, and Don Warfield. Iron Fist finds his way into Avengers Mansion — and onto Captain America's hit list.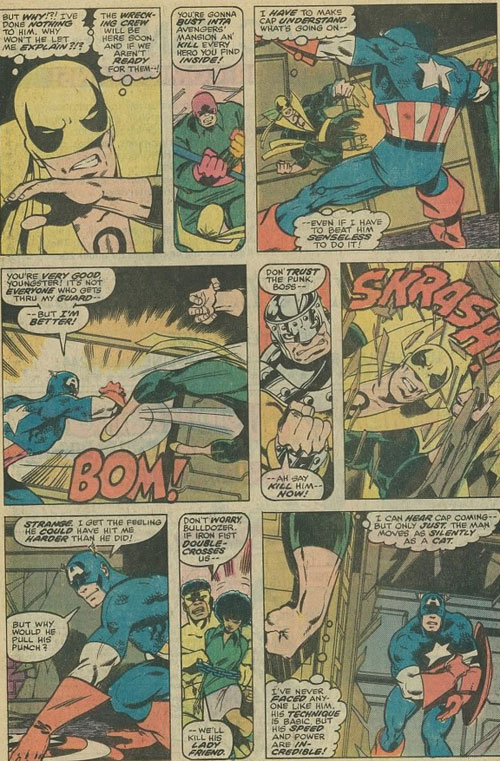 Hope y'all enjoy this (hopefully) long holiday weekend, and I reckon I'll see y'all back here on Monday.
Comments off