Alright, kiddies, it's Friday, time for the weekend, and we need some comic book violence to get things started right. Let's jump right into… FRIDAY NIGHT FIGHTS!
This is one of my all-time favorites — possibly the most epic battle ever from Grant Morrison's run on "JLA" — during the "Rock of Ages" storyline, we get a glimpse into an alternate future where the evil New God Darkseid has taken over the world. So from January 1998's JLA #14 by Grant Morrison, Howard Porter, and John Dell, here's the all-powerful Darkseid vs. a guy who shrinks and a guy who shoots arrows: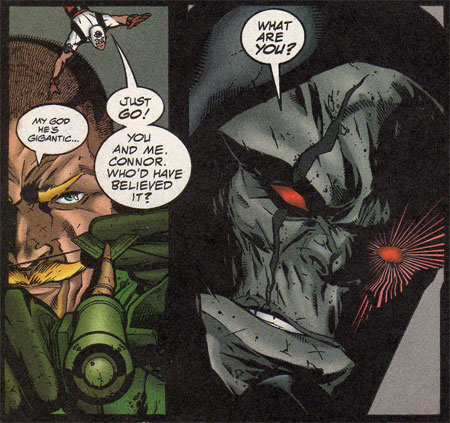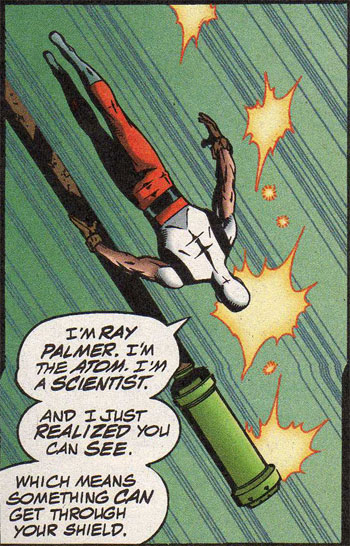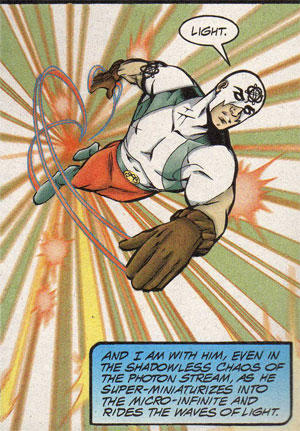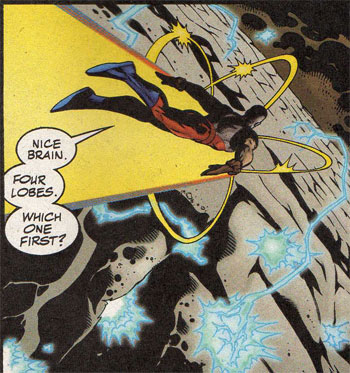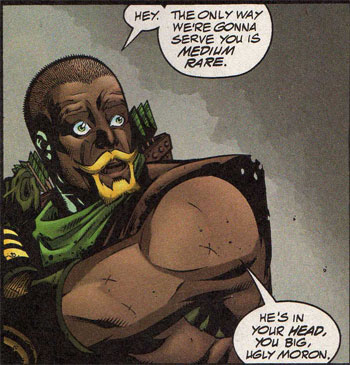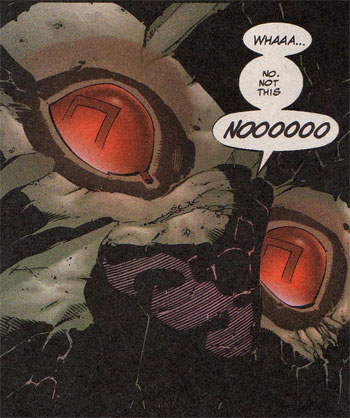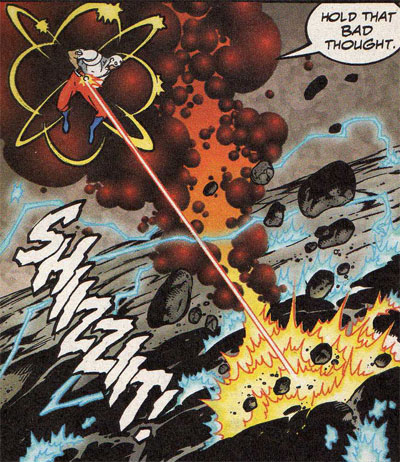 And the coda to that fight, just because it's a great coupla lines: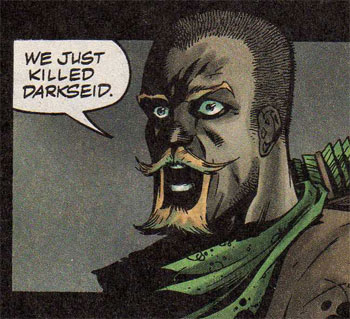 Everyone have a great weekend — I'll see y'all Monday.