Holy cow, people, we got an absolute marathon set up for tonight's edition of Friday Night Fights, so let's get straight into it.
From February 1984's What If? #43 by Peter B. Gillis and Bob Hall, we've got mighty Conan of Cimmeria — "black-haired, sullen-eyed, sword in hand, a thief, a reaver, a slayer, with gigantic melancholies and gigantic mirth, to tread the jeweled thrones of the Earth under his sandalled feet," to quote "The Phoenix on the Sword" — and something has transported him to 1980s New York City! Can the great barbarian make an honest living in the Big Apple?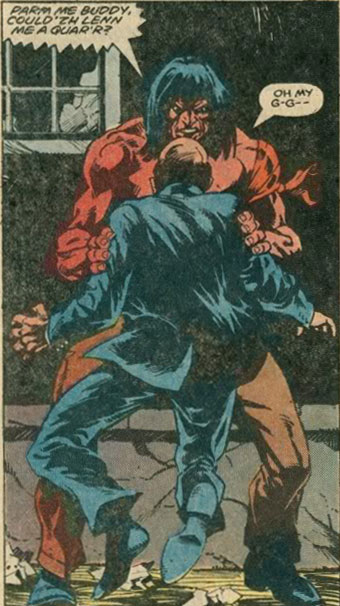 Ha ha, NO.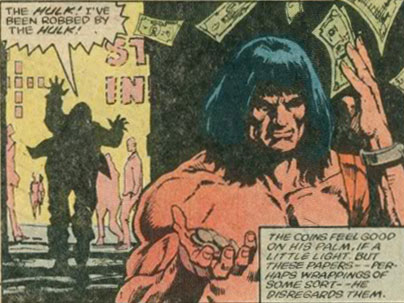 Mighty Conan cares not for paper money. He's probably one of Ron Paul's gold hoarders, the poor soul.
But it's not long before Conan has picked up a good deal of American English and made himself a fair bit of money. So he buys himself some new threads and goes to visit a friend.

Hey, man, that suit is you! You'll get some leg tonight for sure! Tell us how you do!
But listen, it's a Marvel comic book, and that means eventually, there's gonna be superheroes. And then, there's gonna be lots and lots of fighting.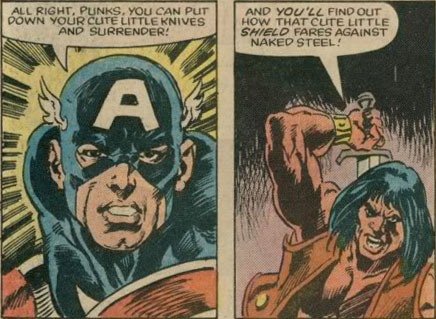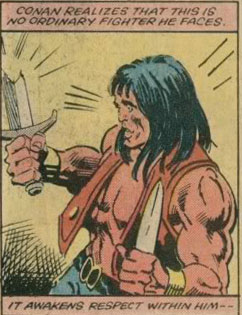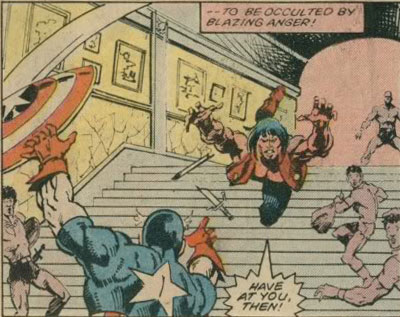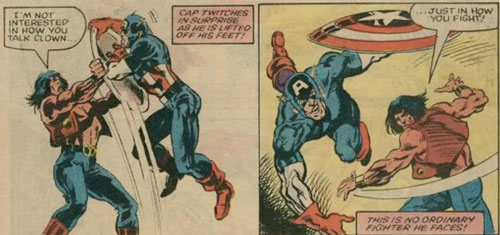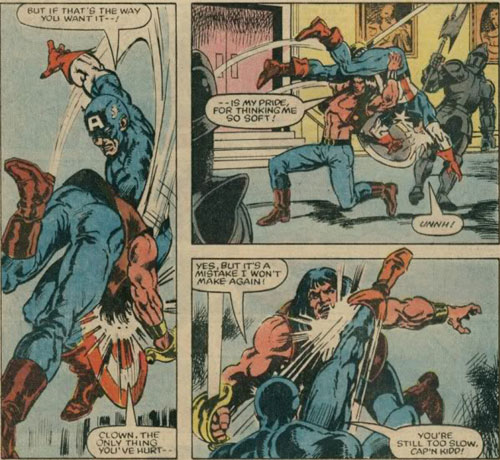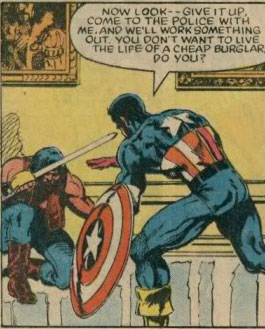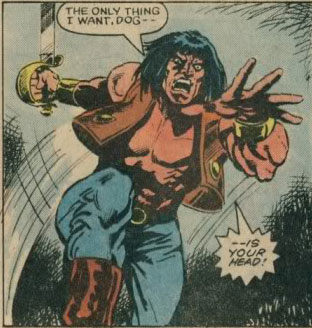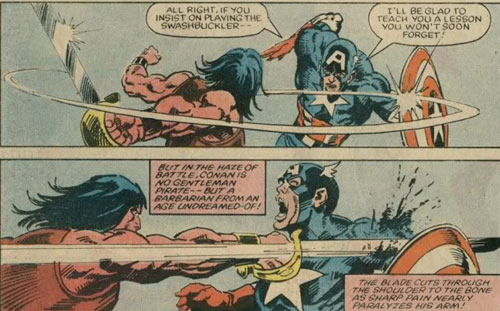 All hail Conan! All hail King Conan!