Well, my children, it's the end of another thoroughly gruesome week, and one measly weekend just ain't really gonna settle things down for us. But it'll help. So let's celebrate while we can with everyone's favorite: FRIDAY NIGHT FIGHTS!
Tonight's battle comes to us from February 1983's Marvel Two-in-One #96 by Tom DeFalco, Ron Wilson, and Mike Esposito. Ben Grimm is stuck in the hospital after a rough battle, and now a whole bunch of supervillains are on the way to finish him off.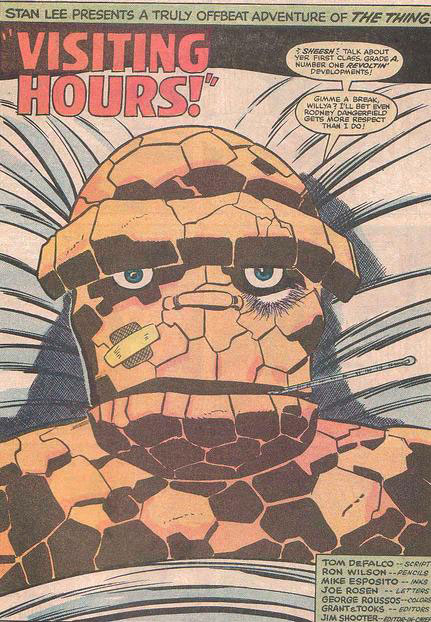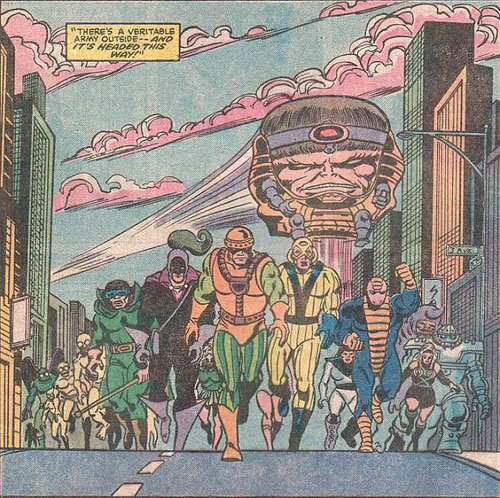 But Marvel's superheroes aren't gonna let Aunt Petunia's favorite nephew down, are they?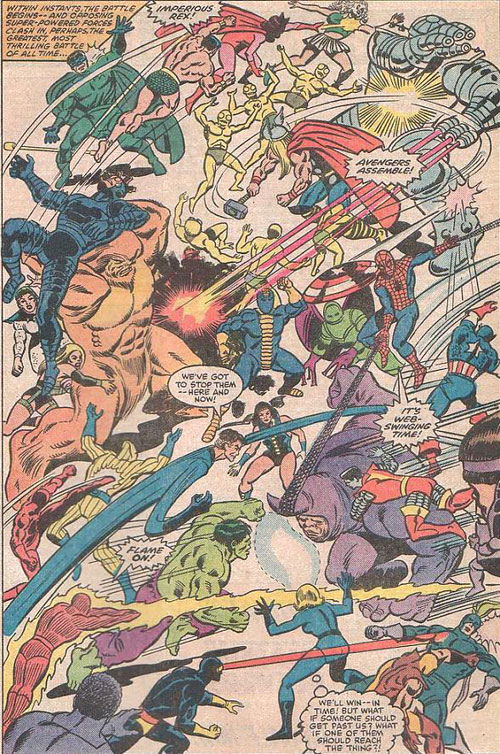 That's a bunch of Marvel's greatest superheroes beating up on the Rhino, MODOK, and a bunch of Moloids. Not a bad way to kick off the weekend, is it?