Afterlife with Archie #6
I'd initially skipped this series, 'cause it seemed like it was going to be nothing more than a publicity stunt series, but the buzz has been excellent, and I finally picked up the first trade paperback of this series. If you don't know anything about it, the general idea is that Jughead's dog Hot Dog is killed, and Sabrina the Teenage Witch decides to resurrect the mutt by casting a spell from the Necronomicon. Of course, this goes badly, and Jughead ends up being Patient Zero for a zombie plague. It's a wonderful series, dark and grim and genuinely horrifying in all the ways a classic Archie story is not.
In this latest issue, we learn what's happened to Sabrina since the first issue. Her aunts had learned that she'd dabbled in forbidden magic and cast her into a dimensional limbo as punishment. Here, she sees herself as an inmate at a mental institution, fighting delusions of having magical powers. Her fellow inmates include a musician named Erich Zann and an artist named Richard Pickman, and her counselors include Dr. Lovecraft and Dr. Machen — which is a really bad sign for Sabrina. Of course, they're in league with the Great Old Ones, and as relentlessly pessimistic as this series is, there's not much hope for Sabrina to get a happy ending…
Verdict: Thumbs up. Fantastic art and story, with lots of gloriously creepy stuff going on, both before the camera and off in the background. As much as I've enjoyed the zombified terrors of the previous storyarc, I think it'd be really cool for the rest of the series to have to deal with the perils of the Archie Gang facing the mind-breaking horrors of the Cthulhu Mythos.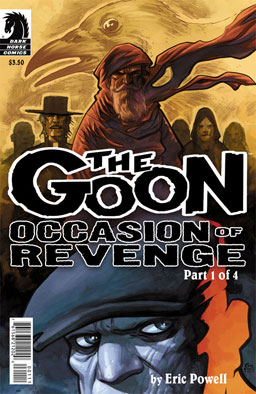 The Goon: Occasion of Revenge #1
The Zombie Priests — yeah, there are more than just one or two — are moving in to Lonely Street, and the Goon, Franky, and all their allies have to face them down or watch everything get destroyed. Wrapped around this story is a tale of a beautiful but sociopathic woman and the vengeful spirit of a man who commits suicide over her love.
Verdict: Thumbs up. Great to see a nice long Goon tale again. Some nice new villains. An absolutely excellent showdown scene. Wondering how all of this is going to end up getting tied together, but I also know I'm probably going to love the final result.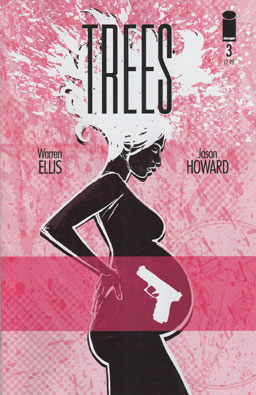 Trees #3
Two little storyarcs in this issue, one focusing on Italy, where the tough-minded gangster girl is trying to track down the mysterious vanishing professor, and one in China, where the talented rural artist is told he must get over his fear of the big city and stop locking himself in his apartment.
Verdict: Thumbs up. Yes, there's actually a lot more to the stories here, but I'd really rather not spoil them. And yes, the entire issue is focused on people having conversations. It's great to have interestingly talky comics from time to time, right?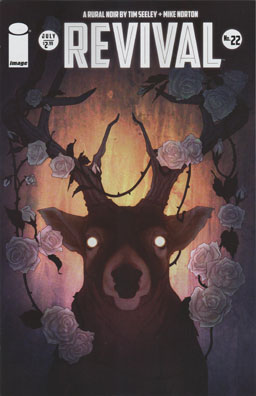 Revival #22
Lots of little things going on — Lester Majak catches a ghost; Em discovers her new reviver boyfriend Rhodey mutilates himself for online sickos and has been filming the two of them when they have sex; Dana discovers the secret society behind the troubles in New York and even meets up with murderous reviver Anders Hine; Ramin gets hypnotized; and Sheriff Cypress discovers that his grandson may be in danger from a teabagging militia terrorist.
Verdict: Thumbs up. Lots of stuff going on, and all of it held my interest, moved the story along, and deepened the mysteries surrounding the revivers.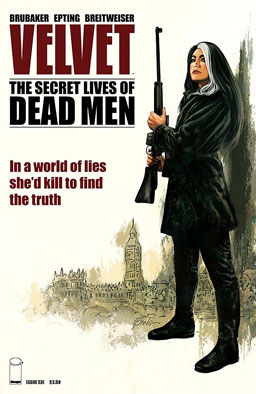 Velvet #6
Knowing she'll never discover who the mole inside ARC-7 while out of the country, Velvet secretly returns to London, collects a new cache of weapons, makes a few contacts, considers the likely suspects, and makes her move on the superspy headquarters.
Verdict: Thumbs up. More great espionage storytelling. Wonderful characters and dialogue, outstanding action, mysteries, and much, much more.