Daylight Savings Time is really doin' a number on my ability to stay awake and concentrate on much of anything, so I ain't thought of a thing worth blogging about.
So instead, here's a couple panels of Deadpool plugging this blog.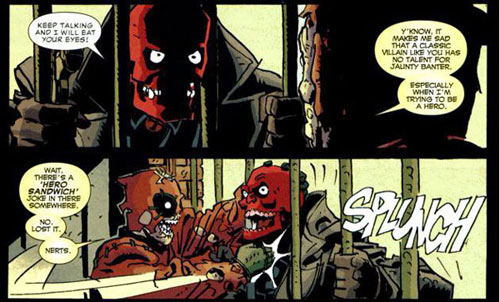 Because you know a guy aware of the Fourth Wall is probably reading Z-list comics blogs, right?
(Thanks to Derek Moreland for the scans)
(Also, hoping I didn't have to reduce that too small for y'all to be able to read.)
Comments off