We had a short break from the battles last week, but we're back on schedule for this weekend. Break out the Funyuns and Yoo-Hoo, kids — it's time for… FRIDAY NIGHT FIGHTS!
Tonight's battle comes to us from May 2009's Secret Six #7 by Gail Simone, Nicola Scott, Doug Hazlewood, and Rodney Ramos. Bane has dosed himself with a little Venom, and he's ready to party!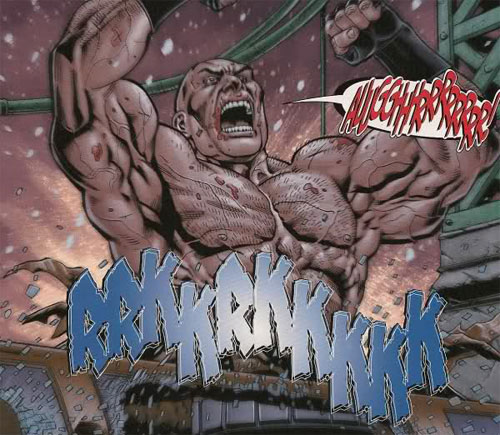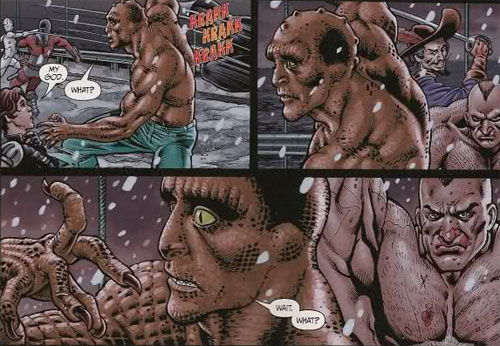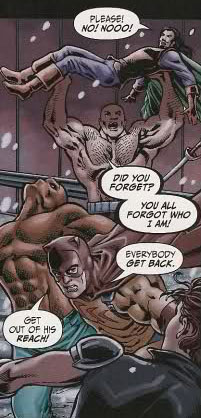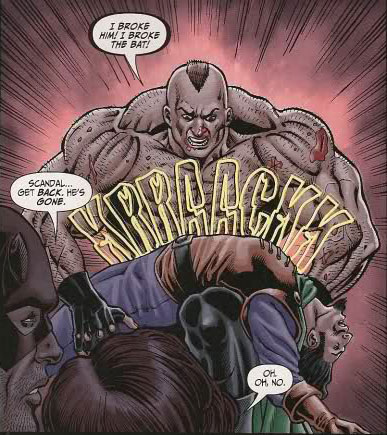 That'll do it for me this week — see y'all on Monday morning.